What's put a smile on my face recently... and what's brought on a groan.

Smile -England eventually winning a decent game in the Cricket World Cup.
Groan- coach Duncan Fletcher resigning (actually brought on more of a sigh than a groan.)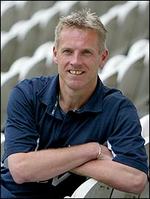 Smile-Peter Moores appointed the new coach. Mark Frost and I toured India with him as part of the Christians in Sport team in 1990. I remember a marathon joke telling session with the three of us plus a few others at the back of a bus on the way to the Taj Mahal.
Groan-bumpy greens on the golf course I played with Gill on Saturday.
Groan- the slow play of the three guys in front of us.
Groan- the way I'm playing with my new clubs.
Groan- just why do I play golf?
Smile- lunch with the Davies's and the Frosts on Sunday.
Smile- The Frost boys cheeky grins.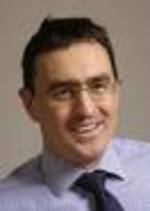 Groan- how I felt after one bowl of dessert too many.
Smile- Graham Davies admitting he 'lost it' when his eldest daughter didn't take enough money to the last Ignite event and he had to drive all the way back to give her some. A kindred spirit I thought to myself!
Smile-whirling the youngest Davies girl around my head in the garden.
Smile-Mark Frost reminding me and Graham about us leading a Christmas service together and him having the responsibility of playing a video clip. We introduced the video, turned the light off and he couldn't find the button to press on the video player.

Smile- Mark Frost confessing to Graham Davies and I that if it weren't so unhealthy he'd love to smoke a pipe.
Smile - the worship band at church last night, they were really laying down some serious licks!
Groan- realising the amount of reading I've still to do in preparation for my first Masters study week.
Smile- seeing Rev. Nigel James on the City Temple news sheet.
Smile - remembering I'm just 14 days away from Third Day's UK tour.
Groan- waking up at 4.30am when the taxi arrived to take our son James to Bristol Airport for his flight to Dublin. (he's working there for a few weeks and came home for the weekend.)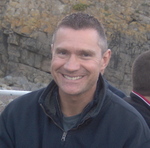 Smile- meeting with good friend Rob Burns this lunchtime and discovering we are both in a transitional stage in ministry and feel the same mix of frustration, excitement, uncertainty, perserverance and sense of 'wilderness'.
PICTURES- from the top: Peter Moores- the new England cricket coach, Graham Davies- once a Cambridge University and Neath rugby player whose favourite chorus is 'Open Our Eyes Lord' as he proved by singing it every time he led worship at a Christians in Sport Bible study, Mark Frost -possibly no-one exists who gets more pleasure from silly family games and corny jokes, Rob Burns- ex-Wolves footballer who is now a missionary into Wales from the USA and armed with a big folder of diplomas and certificates has dedicated his life to discipling others. I'm proud to know Peter Moores a little bit, and very proud to call the other 3 guys my friends.