I've had a real struggle in the last two weeks to get visas to visit LIberia and Nigeria for the Ignite conference that Gary and I are soon to lead. Yesterday I heard that the Nigerian High Commission wouldn't place their transit visa in my passport because I hadn't got a clear page. I'll end up with a Liberia visa in an old passport and a Nigerian transit visa in a new passport. All very frustrating, but I'm sure the conference will be worth it.
However, yesterday was actually very fulfilling-not just because after a 15 year wait I eventually saw
OASIS
in concert at the Millennium Stadium, but more because I got news from Pastor Prasad that the Gateway School had welcomed its first pupils! After a journey of nearly 4 years a dream has been fulfilled- Prasad,  his wife Sunee, and my wife Gill are all thrilled!  Here's head teacher Sunee, registering some of the first pupils: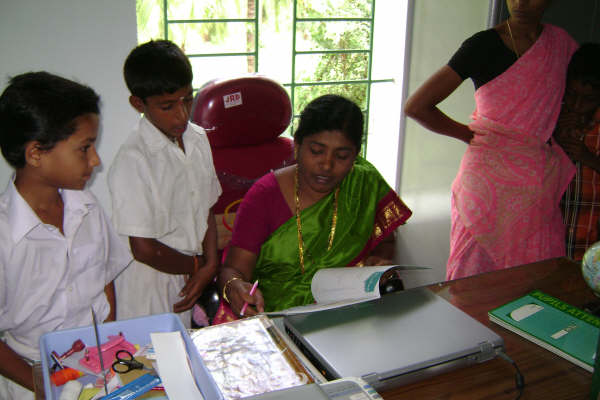 I've put some more photos of the first day in a photo album on this site.