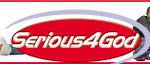 Yesterday saw me complete my teaching of the Communication in a Youth Setting Module at the Elim college in Nantwich. I've really enjoyed lecturing, and this being the second time I've taught the course it's been less nerve wracking than last year. I've tried to focus on answering a series of questions during the lectures and here they are:
What context do young people live in?
Who competes with us to communicate with young people?
Which styles of learning to young people display?
How do we balance media and message?
How can we optimise the use of story?
How can I use my own story?
What am I trying to communicate?
How can I be a better teacher of Biblical truth?
What is the best way to use Powerpoint?
How do I use non-verbal communication?
How can I optimise the use of questions?
How can I encourage a response?
What cultural issues should I be aware of?
It's likely that when I begin to teach the module again later in the year that I'll also be developing a level 2 module of the same subject. Nine of the current students are staying on for the full degree course, so the aim is to offer them at least one youth-specific module. Mark Pugh, the National Director of Serious4God, and the Serious4Youth Ministry co-ordinator, has become a good friend and working with him has been a real pleasure. Most of all, I'm looking forward to bumping into some of these students in years to come and seeing them flourishing in ministry.